View a list of new visiting scholars.
Tamás Geröcs is a political economist who is currently a visiting scholar in IU's Sociology Department as recipient of the Rezler Gyula Scholarship. A research fellow at the Institute of World Economics at the Hungarian Academy of Sciences and a member of the Budapest-based Working Group for Public Sociology Helyzet, he addresses Eastern European semi-peripheries with a special regard for economic transformation in Hungary and other post-socialist countries, theoretical questions on semi-peripheral dependent development with respect to external financial dependencies, and asymmetric vertical specialization in the German automotive value chain. During Fall 2018 he delivered two public presentations, both co-sponsored by REEI: "Building National Capital Through the State in Hungary: Repositioning in Inter-capitalist Class Alliances in the Context of Geopolitical Reconfiguration and Semi-peripheral Dependent Development" and "Russia's Scramble for Africa."
---
Dokka Itslaev is an independent human rights lawyer who has practiced in Chechnya in close cooperation with MEMORIAL, a human rights organization that provides legal assistance to victims of gross human rights violations and promotes education, research, and publications in the area of human rights. As an affiliate of the Russian Studies Workshop, he collaborated on research with Associate Professor Emma Gilligan (International Studies) on the IU Bloomington campus in October, 2018.
---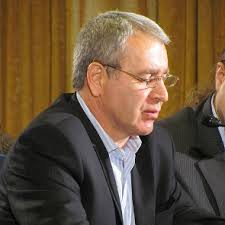 Melinda Kindl (see interview in this issue).
---
Asim Mujkić (see interview in this issue).
---
Leonid Polishchuk is an economist who holds academic appointments at the National Research University Higher School of Economics (Moscow) and the Institute for Russian and Eurasian Studies at Uppsala University in Sweden. His research, much of it motivated by developments in Russia and other transition countries after the collapse of communism, explores causes and consequences of various institutional pathologies, as well as interactions between formal institutions and norms, views and attitudes in the society. With the support of the Russian Studies Workshop and the Ostrom Workshop, he visited IU in October and November to participate in collaborative research with Professor Michael Alexeev (Economics) and present "Co-Production, Civic Culture, and Quality of Governance: Theory and Evidence from Russia" in the Ostrom Workshop Research Series and "Война и ценности [War and Values]" at REEI's Russian-language colloquium (О России по-русски [On Russia in Russian]).
---
Marcela Slusarciuc is Assistant Professor of Human and Social Political Sciences at University "Stefan cel Mare" in Suceava, Romania. In August through February, she is conducting research on cross-border cooperation between Romania and Ukraine/ Republic of Moldova, Eastern Partnership and European Neighbourhood Policy as a Visiting Fulbright Researcher in residence at IU under the mentorship of Professor Aurelian Craiutu (Political Science).
---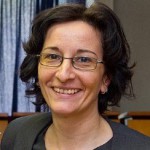 Svetlana Stephenson is a Reader in Sociology at London Metropolitan University and author of Gangs of Russia: From the Streets to the Corridors of Power (Cornell University Press, 2015), an exploration of contemporary Russian gangs and their history that draws upon extensive interviews with gang members, law enforcement officials, and residents in the city of Kazan'. Her residence at IU Bloomington in August and September was supported by the Russian Studies Workshop and included collaborative research with Professor Padraic Kenney (History) on the Soviet rituals of collective shaming and exclusion as well as a presentation in REEI's Russian-language colloquium (О России по-русски [On Russia in Russian]) under the title «Жизнь по понятиям» [Living by "the code"].
---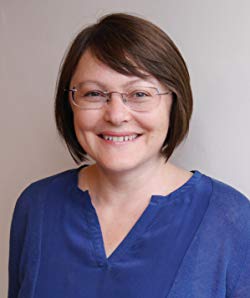 Andrzej Turkowski, a doctoral candidate at the University of Warsaw, conducted research at IU during Fall 2018 as a participant in the IU-University of Warsaw student exchange. His research, which he presented in October in a talk entitled "The Polish Space of Opinion on Russia: Origins and Structures," addresses post-1989 Polish debates on relations with Russia.
---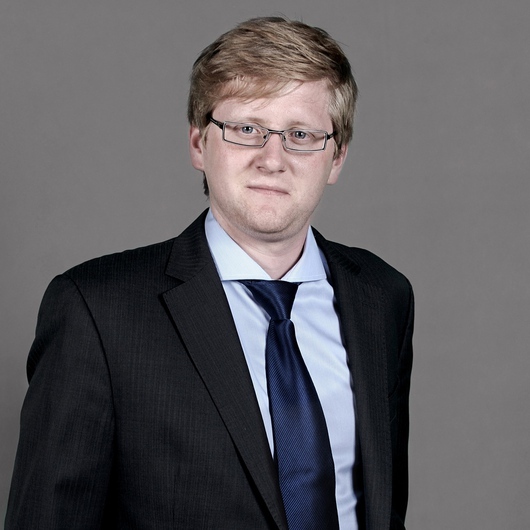 Oksana Zaporozhets is Associate Professor in the Faculty of Social Sciences and Leading Research Fellow in the Poletayev Institute for Theoretical and Historical Studies in the Humanities at the National Research University Higher School of Economics (Moscow). She visited IU in October to collaborate with Visiting Lecturer and Academic Co-Director of the Russian Studies Workshop Tatiana Saburova (History) and present «Новая волна урбанизации в России: высотное строительство, цифровые технологии и изменяющаяся социальность больших городов» [The new wave of Russian urbanization: high-rise construction, digital technologies, and impacts on the sociality of large cities/lecture in Russian] in REEI's Russian-language colloquium (О России по-русски [On Russia in Russian]) and "The Adventurous Life of the Moscow Subway: From an Urban Miracle to a Media Corporation."